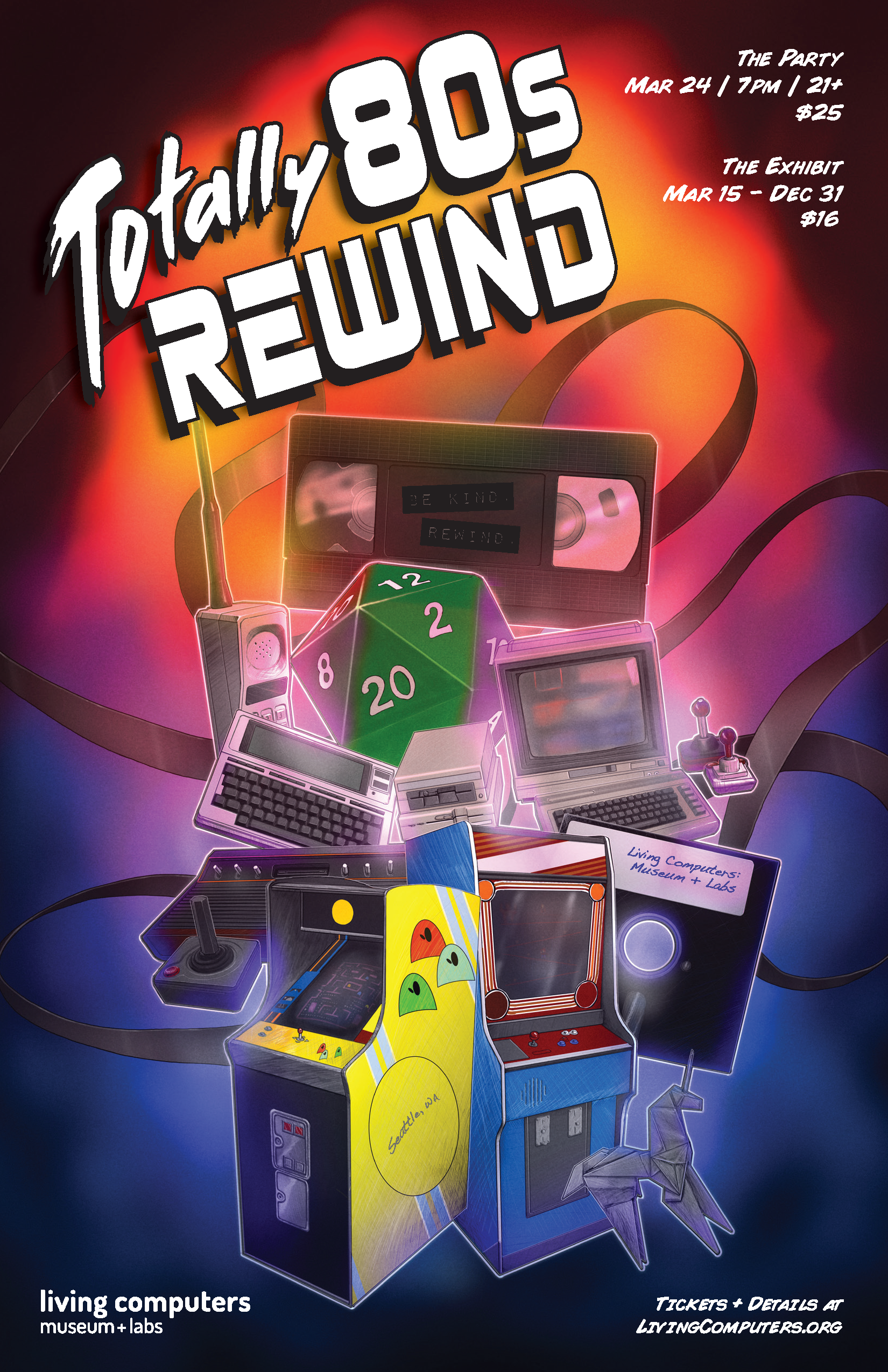 Poster
Single-Sided. Type Treatment Only. Illustration by another artist.
Postcard
Double-Sided With Real Token Attached.
I used our custom graphics to create the ultimate retro-centric campaign. From engaging carousel ads and website banners to email invites and print media, I adapted our custom illustration into dozens of alternative designs for promotion. We planned to promote the experience at Emerald City Comicon in 2018, and I developed a unique marketing tactic to incentivize attendance to the museum and the exhibit. I created a double-sided postcard and attached a real arcade token with a message to "Insert Coin to Continue." This provided visitors with a one-of-a-kind item that they can bring into the museum and use to play actual arcade games in our Totally 80s Rewind exhibit. The cards ended up being so popular that we blew through 1000 in just one day and passed out nearly 5000 over the whole weekend.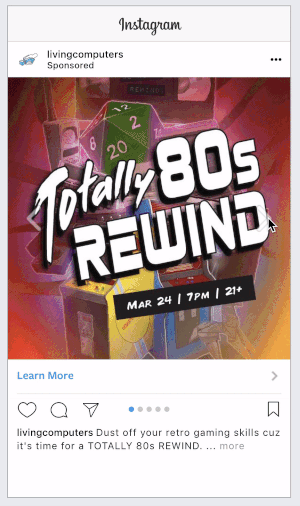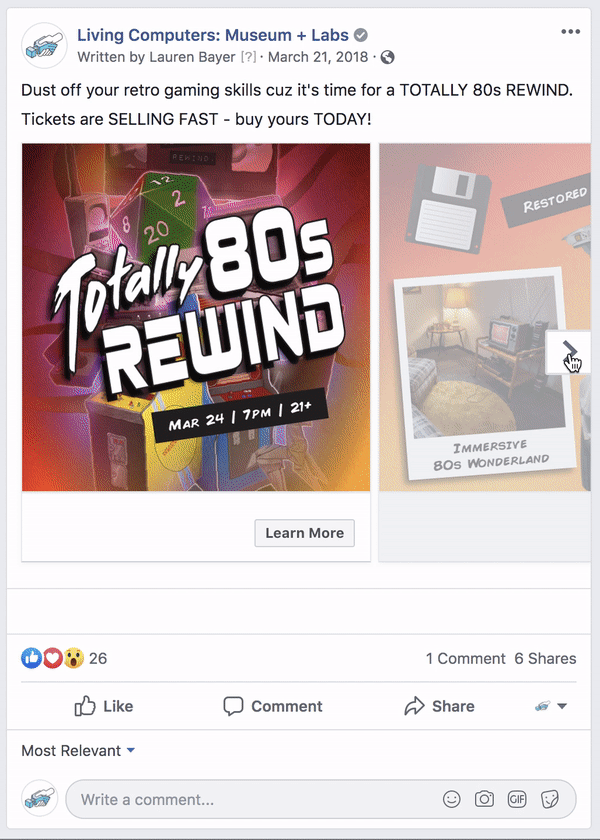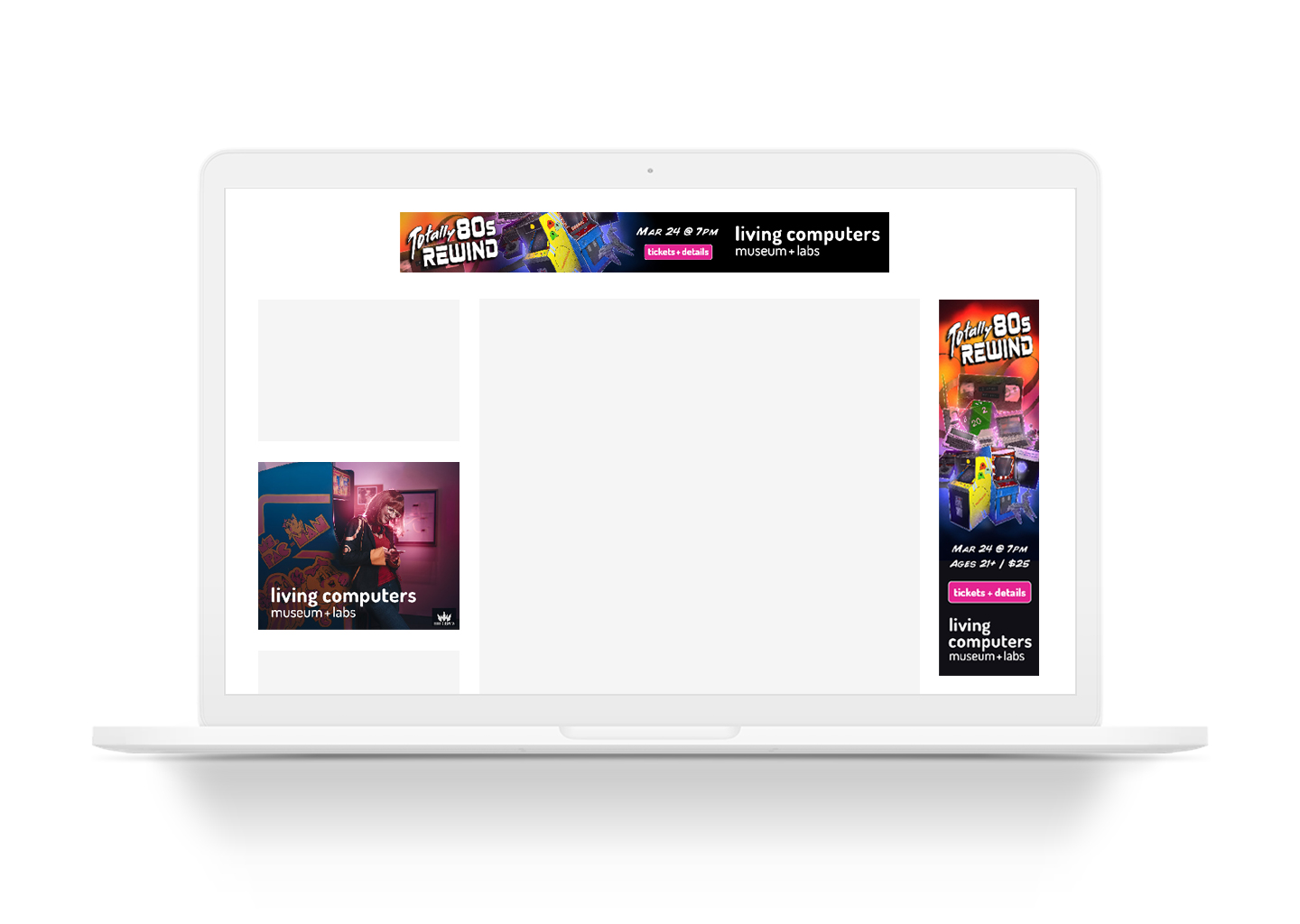 Email Invites
Banners, Graphics, & Copywriting
Enamel Pin
Custom-Made for Totally 80s Rewind.
Lastly, this project also included the design of Living Computers' first enamel pin: an arcade cabinet featuring Totally 80s Rewind. One of the most popular selling products in the museum store, this pin serves as a wonderful reminder of all the work that went into promoting this amazing event and exhibit experience.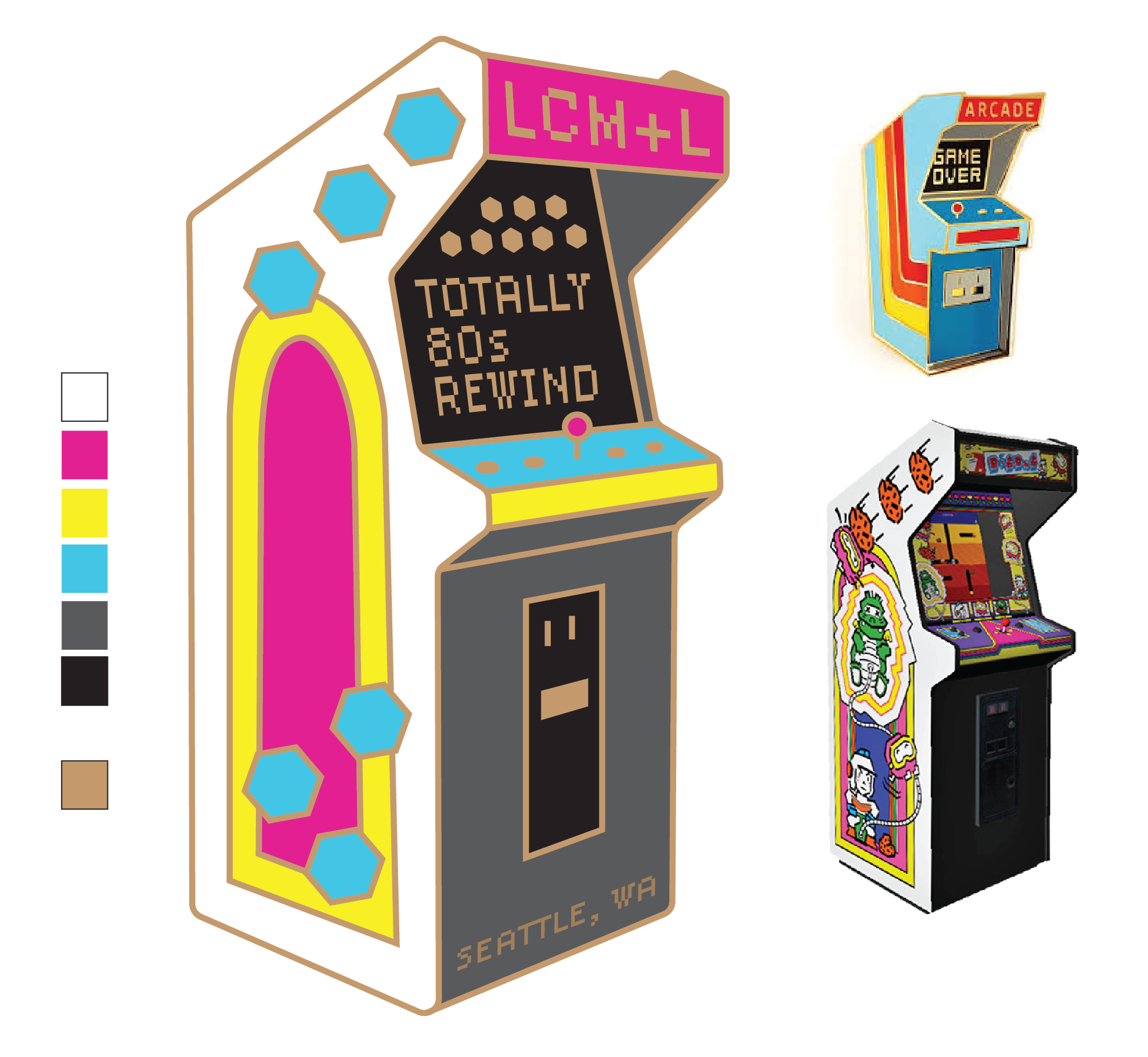 Enamel Pin
Digital Mock-Up with Inspirations